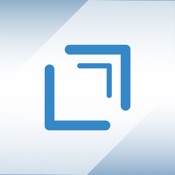 ***DUE TO THE TIMELINESS, PLEASE NOTE THAT THE iTunes PRICE CHANGES!***
Discount : [$4.99 to $2.99]
Description
Drafts, where text starts. Quickly capture text and send it almost anywhere! New low price, Great new iOS 10 features!!!
#### iOS 10 ready with Messages app, Dictation and more!
#### Macworld, Eddy Award Winner, 5 Mice!
#### Lifehacker Pack for iPhone/iPad
#### "Easily one of the best iOS apps I've ever used." – Merlin Mann
#### See drafts in action at agiletortoise.com/screencasts
Drafts is the quick, easy way to capture and share text. In Drafts, text comes first – open the app and get a new, blank draft – ready to type. Don't get bogged down in a timeline to tweet or post to Facebook. Don't tap your way through multiple screens to get down an email or SMS. Don't navigate folders, create files and name them just to jot down a note or create a todo.
Extensive output options let you send text to Twitter, Facebook, Mail, Message, a Calendar event, quickly save (or prepend/append) to Dropbox, Google Drive or Evernote and much more. Advanced multi-step actions and Javascript integration can combine all of these options in a single tap and more. Drafts can make any workflow shine!
## LATEST iOS 10 & DEVICE SUPPORT
* Message app to insert text snippets from drafts.
* Quick dictation.
* iPad Multitasking + Keyboard Shortcut Bar support.
* Spotlight search indexing of inbox drafts, with search continuation support.
* Widget, Share extensions & 3D Touch support.
* Apple Watch app to capture and browse drafts.
## EDITING & STORAGE
* Simple, distraction-free editing environment supports landscape editing.
* Light, Dark and Sepia themes.
* Support use of any font installed the device for editing.
* Unique "Arrange" feature lets you reorder lines by drag and drop.
* Markdown and Social syntax highlighting modes.
* Universal app syncs across your devices using Apple's new CloudKit.
* Version histories for drafts allow you to browse and rollback to previous versions.
* Optionally track creation, modification location data for your drafts.
* Fully customizable extended keyboard row, with support for simple text snippets and Javascript-based keys make everything from quick entry to powerful string manipulation with Regular Expression possible. Find and install ready to use keys in our directory!
* Search full text.
* Word and character counts.
* Link mode makes phones numbers, emails, links and address you have captured into tappable links.
## ACTIONS
* Integrates with system services to send text, including Mail, Messages, Calendar, Reminders and more.
* Post to Twitter, Facebook, Path. Drafts is the best place to keep those status updates you are still working on, or to cross-post to multiple social sites.
* Create, Append and Prepend to files/notes in iCloud Drive, Dropbox, Box.com, OneDrive, Google Drive & Evernote.
* Multi-step actions let you combine multiple steps easily. Post to Twitter and log to Dropbox in one tap. Add to your journal and email in one tap. Many more possibilities.
* Javascript support to create advanced text manipulation actions.
* Almost all Drafts action steps are now more powerful and customizable, with additional templates and tags.
* Forward text to other apps which support URL schemes.
* Markdown support is better than ever with updated built-in preview styles, and the ability to create as many custom style preview as you want.
* Actions sync across devices.
## ABOUT US
Drafts is one of the most actively developed apps on the App Store. We love to hear your feedback and ideas. For news and tips, follow @draftsapp on Twitter/App.net/Facebook, or contact us at info@agiletortoise.com. For documentation and help, visit: http://help.agiletortoise.com.
Screenshots