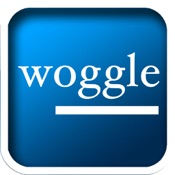 ***DUE TO THE TIMELINESS, PLEASE NOTE THAT THE iTunes PRICE CHANGES!***
Description
A very easy to learn, and fun word game.
Pick from a 4×4 or 5×5 grid of letters, and try to create as many words as you can. The bigger the word, the higher your score, and the more time bonus.
The 4×4 grid is made up of a 16 letter word, so it is possible to score very high.
After the game, you can enter your score, as well as see all the possible words you could have created.
Lots of really cool animations, and a constantly evolving wallpaper adds to the fun!
Have fun!
Screenshots