***DUE TO THE TIMELINESS, PLEASE NOTE THAT THE iTunes PRICE CHANGES!***
Description
A challenging color matching game. Devious droplet patterns will test your puzzle solving skill, memory and reflexes to the limit.
Win coins to equip boosters. Express your creativity with custom color schemes, patterns and accessories.
Climb to the top of the leaderboards and earn achievements to become the envy of your friends, if not the world!
No in-app purchase; just an exciting, child-safe game with optional ads that's fun for all ages.
Includes a "Color Blind" color set which can be equipped in the shop to enhance contrast for color blind players!
[Controls]
+ Tap the left or right side of the screen to make Arbie's colors shift left or right.
+ You can also swipe left to right to make Arbie's colors shift.
+ Tap the black spikey acid drops to "smash" them before they can harm Arbie.
+ Swipe down on droplets to "slam" them.
+ Slamming droplets doubles the height Arbie jumps up with each successful color match.
+Tip: "Slamming" is often required to successfully make it through a droplet wave unscathed!
Screenshots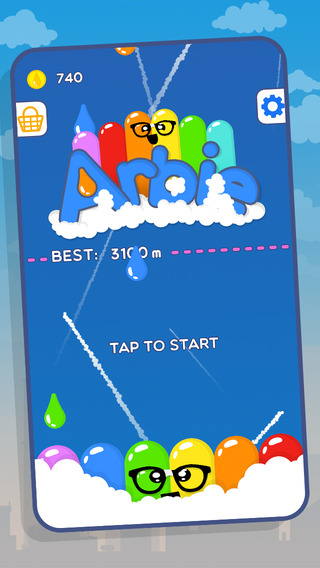 iTunes Download: