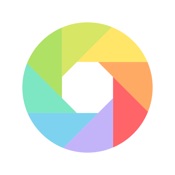 ***DUE TO THE TIMELINESS, PLEASE NOTE THAT THE iTunes PRICE CHANGES!***
Origin Price: $0.99, Now Free Limited Time.
Description
Get color from any image.
It is perfect for you. Whether mobile designers, web designers, illustrators, interior designers, developers, or anyone who love colors.
Select any photo, touch and drag to start.
Screenshots