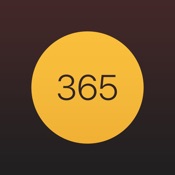 ***DUE TO THE TIMELINESS, PLEASE NOTE THAT THE iTunes PRICE CHANGES!***
Origin Price: $0.99, Now Free Limited Time.
Description
DAYS is a countdown timer app with a clean minimalistic interface design.
FEATURES:
– Progress view of all your events
– Beautiful UI
– Share your event
– Push notifications
– Unlimited events
SUPPORT:
Do you have any problems or questions about DAYS? Just send an email to oliver@kulpakko.com!
Screenshots