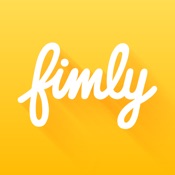 ***DUE TO THE TIMELINESS, PLEASE NOTE THAT THE iTunes PRICE CHANGES!***
Origin Price: $0.99, Now Free Limited Time.
Description
Fimly, the first-ever Live 3D filters for pictures!
Fimly is based on a groundbreaking realtime 3D rendering technology! Never seen before on the AppStore, you will be amazed by the quality of the movies it delivers. Create incredible movies with pictures from your camera roll. Just select your favorite pictures and that's it! Keep wonderful memories of your life forever and share them to the people you love.
• Create 3D movies with pictures from camera roll!
• Up to 24 pictures!
• Live 3D playing from iPhone 5 to iPhone 6s!
• Export and share on Facebook, YouTube and more!
• Save your Fimly on your camera roll.
• Send by SMS, iMessage or email.
• 3 exclusive themes and many more to come!
• HAPPY POSTCARDS: perfect theme for your summer holidays.
• CASUAL FRAMES: very elegant theme for every moments of your life.
• EIGHTIES SQUARE: let's go back to the 80's with this square pictures flavor theme.
• Change theme instantly on-the-fly!
• Full screen display by rotating the device.
Stay tuned, we have tons of updates and new themes planned for the future!
Screenshots