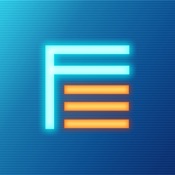 ***DUE TO THE TIMELINESS, PLEASE NOTE THAT THE iTunes PRICE CHANGES!***
Origin Price: $1.99, Now Free Limited Time.
Description
The app offers you an unprecedented experience, just like in a movie.
Flashback is a calendar app with a design that can be seen in a SCi-Fi Film scene.
Intuitive controls make it easy to add or edit events.
This app requires iOS 6 or later, and iPhone 5 or later.
Please view this page to learn how to use this app.
http://flashback-calendar.com/usage
Screenshots