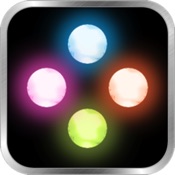 ***DUE TO THE TIMELINESS, PLEASE NOTE THAT THE iTunes PRICE CHANGES!***
Origin Price: $0.99, Now Free Limited Time.
Description
Lights Out is a classic game that you need to turn off all lights to win the game, but you will find some difficulties when you see that the surrounding lights want to participate too.
Challenge your mind and resolve this game:
– 105 games grouped into 4 levels of difficulty;
– Mix Mode: A challenge against the clock;
– Are you having trouble? Try the "Tip" button, it's very helpful;
Do you have good logic? Let's find out…
Screenshots