***DUE TO THE TIMELINESS, PLEASE NOTE THAT THE iTunes PRICE CHANGES!***
Description
The Whole Pantry is the first of its kind, combining inspiring wholefood recipes with Lifestyle and Wellness Guides.
We don't want to convert anyone from one diet or lifestyle to another, but rather encourage more of the basic foods (fruits and veggies) back into our diets where possible. TWP gives you a 'back to basics' approach to both cooking and nutrition, providing a wholefoods base for any dietary preference or lifestyle. Our meals are all created with its benefits in mind, to improve sleep, lose weight, clear skin, reduce allergies, better digestion or balance moods – we've got it covered!
Features:
• 74 Premium Recipes – Bulk update coming Early 2015
• Lifestyle Packs – Healthy Holidays Celebration Bundle – Recently updated!
• Vegetarian, clean eating, paleo & vegan friendly
• 10 health, wellness and lifestyle guides/articles
• Regular Free Updates!
• 100% gluten & refined sugar free. Dairy free, vegan & paleo options.
• Recommended – A library/resources list of favourite books, blogs, website and documentaries.
• Leading design, photography and interface
• Shopping list: just email the ingredients straight to yours (or a friends) iPhone!
• Multiple photos for each recipe (Retina quality)
• Recipe indicators to mark recipes as gluten free, dairy free, vegan and/or raw.
• Conversion tool – switch from metric to imperial via the submenu.
• Save your favourite recipes and guides for easy reference.
• Share what you've been cooking or reading with your friends on Facebook and Twitter!
• Universal app – run The Whole Pantry on both your iPhone and iPad.
Please help spread the word and leave a friendly review the app in the App Store!
For support, feedback or questions, please email info@thewholepantryapp.com.
The New Lifestyle and Cookbook is now available via our website! www.thewholepantryapp.com
Screenshots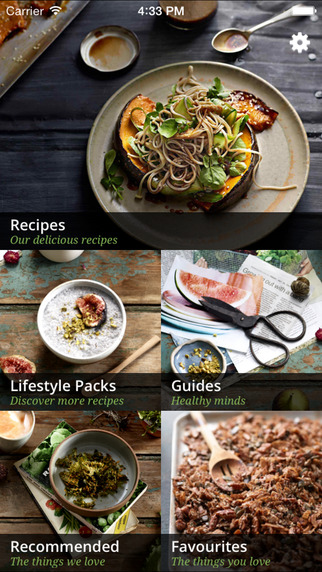 iTunes Download: