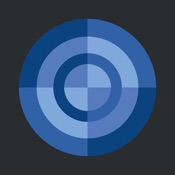 ***DUE TO THE TIMELINESS, PLEASE NOTE THAT THE iTunes PRICE CHANGES!***
Origin Price: $0.99, Now Free Limited Time.
Description
Free for limited time! DOWNLOAD NOW!
Thyra is the premier way to create beautiful photos in seconds. Use unique, film-inspired filters, perfect adjustments and powerful, creative tools, paired with an amazing, minimal design.
PROFESSIONAL ADJUSTMENT CONTROLS
16 Precise & selective controls:
• brightness, contrast, saturation, exposure, sharpness, vibrance, vignette, shadows, highlights, temperature, tint, hue, gamma, sepia, blur, glow and angle
• adjust controls simultaneously
UNIQUE FILTERS
• 50 authentic, film-inspired filters
• Auto adjust filter for instant fixes that uniquely adapts to colors and fine tune brightness, saturation, contrast, and more
RGB CURVES
• RGB, red, green, blue curves
• Essential for photographers and assistant for artists
BOKEH, COLOR, BORDER, DRAW
• 34 beautiful bokeh shapes and light effects
• Experiment with different color palettes: monochrome, white-point, and false color
• Add and customise text and borders
• Draw on images
MIRRORS, DISTORT, HALFTONE
• 52 modern, edgy mirror effects
• Amazing distort options, including: bump, light tunnel, pinch, twirl, glass and many more
• 23 halftone filters for amazing painterly effects
SKEW, CROP, ROTATE
• Correct horizontal and vertical perspective distortion
• Straighten crooked photos
• 11 crop presets, expand, rotate and flip filters
PHOTO EXTENSION
Add Thyra filters from within the Photos apps
IMAGE ANALYSER
• Generate the histogram of the image
• Calculate average, maximum, minimum, maximum alpha and minimum alpha colours of the image
INNOVATIVE INTERFACE
• Simple, minimal design
• List of edits to jump between stacks
• Touch and hold to preview original image from everywhere
MORE FEATURES
• Photo Editing Extension to add Thyra filters from within the Photos app.
• Choose from 3 export resolutions and upload your photos directly to Instagram, Facebook, Twitter,…
• Universal app
Be sure to tag your photos with #thyra
Have ideas for new features or improvements? We'd love to hear from you:
thomastsopanakis.wordpress.com/contact-us/
Screenshots