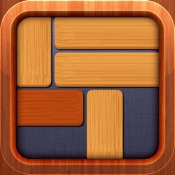 ***DUE TO THE TIMELINESS, PLEASE NOTE THAT THE iTunes PRICE CHANGES!***
Origin Price: $0.99, Now Free Limited Time.
Description
Unblock It Puzzle Game
The goal is to get the red block out of the board by sliding the yellow blocks out of the way.
Unblock It has 48 creative levels ranging from beginner to expert.
Screenshots